Electric epilation is a treatment to permanently remove unwanted hair in the face or body. Electric epilation is suitable for all skin types and all types of hair. It is most commonly used with blonde, white, gray or reddish hair. This is because these hairs have a shortage of pigment and are therefore not suitable for laser hair removal.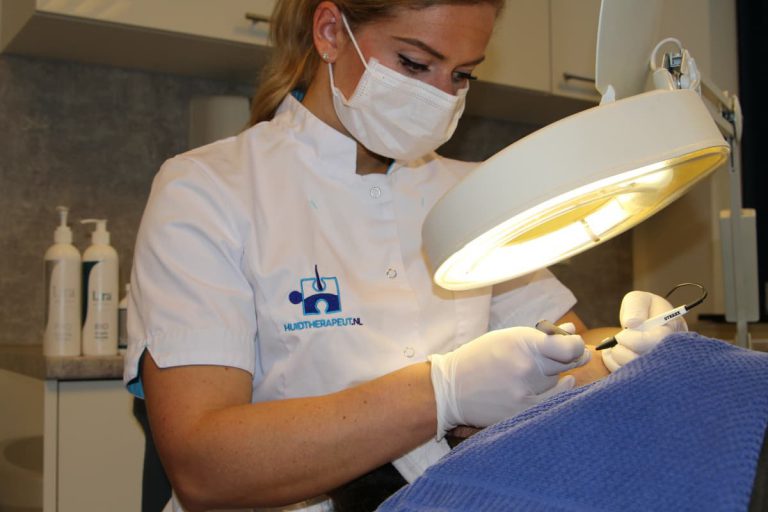 How many treatments are needed?
The hair growth cycle consists of three phases: The growth phase, the transition phase and the resting phase. Each individual hair can be in a different phase. For example, at some point, some hairs can grow while others don't.
The number of treatments depends on the amount of hair, the cause of the hair growth and the growth phase in which the hair is located. Only the hairs in the growth phase (the hairs with the root in the bottom of the skin) can be destroyed. The treatment frequency varies from weekly to once every six weeks. It is important that you do not epilate or wax the hair, because the hair roots are no longer present.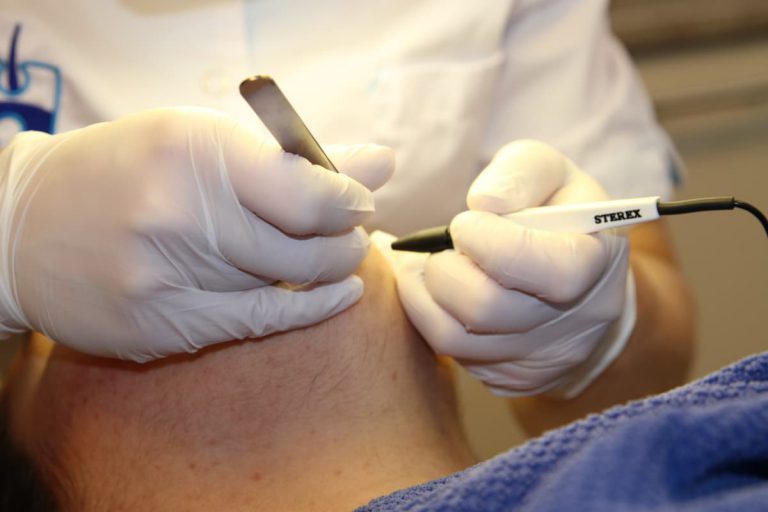 First consultation free and without obligation
The first appointment is free and without obligation. During the first appointment, the intake, we go through your details and relevant medical history with you. Here we look at whether there may be a (relative) contraindication, so that treatment may not be an option.
We also look closely at the skin and then draw up an individual treatment plan based on this skin analysis. You will receive information about the treatment and advice.
Reimbursement by health insurers
Electric depilation for the face, transition or skin that is transplanted by many insurers under the supplementary insurance. You can check this with the policy of your insurance or in our overview of reimbursements for laser hair removal. Sometimes a referral from your general practitioner or specialist is required to qualify for the reimbursement.
Acne therapy, camouflage therapy, laser hair removal and edema therapy are (partly) reimbursed by most insurance companies. Ask your skin therapist for advice if you are unsure whether a certain treatment is reimbursed.
Permanent hair removal by electric epilation
Current is brought to the hair follicle by means of a thin needle. The heat that is generated destroys the hair follicle so that no new hair can grow out. If the hair is in the resting or expelling phase, it is no longer attached to the hair follicle and a new hair may already be formed in the hair follicle deeper in the skin. Unfortunately, it is not possible to see from the outside in which phase the hairs are and several treatments will be needed to treat all hairs.