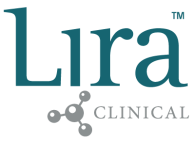 In our practice we work with the Lira Clinical products. It is also possible to purchase these products from us in practice. Together with you we look for a suitable product for your skin.
Lira Clinical skin care products are divided into six lines. The Lira Clinical product lines can be combined to create a tailor-made self-care program for you
Designed to correct, repair and condition the skin in preparation for professional treatments.
Contains retinol, plant stem cells (PSC), hydroxy acids and fortifying peptides.
Good to use to correct fine lines, pigmentation spots and locally damaged skin.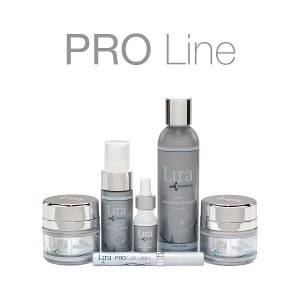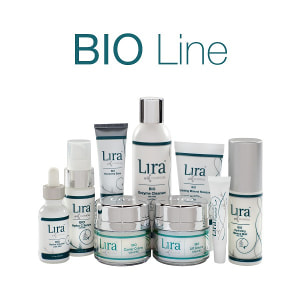 Restoring and returning the skin to optimal health after professional surface treatments of the skin.
Slows down the aging process and helps heal any damaged skin
Anti-inflammatory, contains plant stem cells (PSC), powerful antioxidants, peptides and healing minerals.
For all skin types that heal and want to stay optimally healthy.
Exclusive combination of ancient and modern aesthetic secrets with Mastiha
Powerful healing properties, strong peptides, concentrated plant anti-aging ingredients and plant regenerative stem cells (PSCs)
Intense means that lighten your skin, Mastiha and the best natural products to inhibit the natural aging process.
Universal skincare line for all skin types.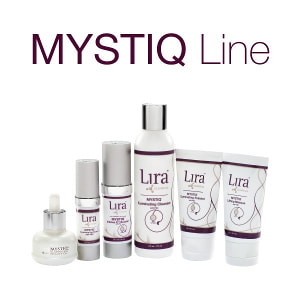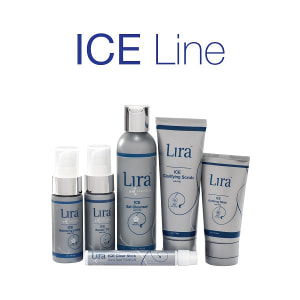 Suitable for oily and acne-prone skin to control skin damage.
Antibacterial keratolic stopper to soothe problem skin.
Contains Benzoyl Peroxide, Benzoyl Peroxide, Salicylic Acid, Resorcinol, Plant Stem Cells (PSC) and Healing Minerals.
Intended to prevent comedones, inflammation damage and acne breakouts.
Protects the skin with plant stem cells, peptides by UVA / UVB protection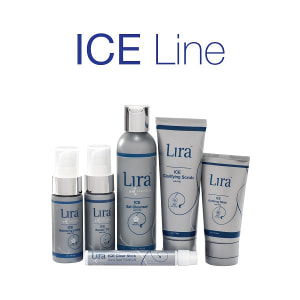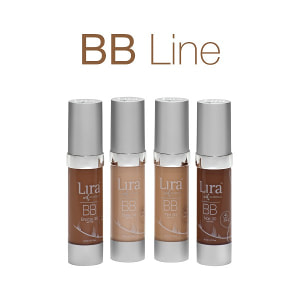 The 4-in-1 day cream for your daily hydration, sun protection, camouflage and anti-aging. Contains solar factor 30. Available in 8 colors.
Lira combines nature and technology in a versatile skin care synergy. The skincare products contain powerful antioxidants, advanced peptide chains, botanical plant stem cells (PSC), minerals and the most special namely Mastiha (a unique ingredient at Lira Clinical).
The plant stem cells increase the energy level of the skin, so that better and faster recovery can take place.
Various peptides in the skin care products stimulate the recovery process of dermal collagen and elastin. In addition, peptides have a tightening effect on the skin.
Minerals are natural healing components and the ideal ingredients conductor for skin care.
When free radicals attack skin cells, they cause many of the known signs of aging: wrinkles and brown spots. As their name implies, antioxidants neutralize these reactive oxygen compounds. When applied to the skin, antioxidants reduce inflammation and to some extent protect the skin from damage. Whether the goal is to improve aging skin, even out pigmentation, improve bad / dull skin, inhibit inflammation, reduce fine lines, fight coarse pores or wrinkles, antioxidants improve skin health and vitality in all of these cases. Lira uses many antioxidants such as Green tea extract, Acai and black currant, Pomegranate
Mastiha is an exclusive product at Lira Clinical. The three main functions of Mastiha are to repair, strengthen and enliven: